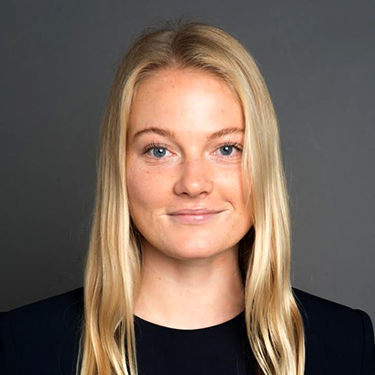 Georgia Carroll is an Analyst of the Controlled Environments Food team. She supports investment due diligence, investor relations, and provides oversight of existing portfolio investments for Controlled Environment Food Funds I & II.
Prior to joining Equilibrium, Georgia spent two years as an analyst at Marathon Capital, an investment bank focused on global renewable energy and cleantech markets. At Marathon, she supported the team's M&A and capital raising functions across the solar, wind, renewable natural gas, and battery storage industries. Her transactional experience includes SunPower's sale of its solar O&M platform to Clairvest, the sale of a 177MWDC solar portfolio to US Solar Fund, and TransAlta's tax equity financing of two wind projects.
Georgia also worked on the Project Acquisitions team at Sol Systems and has additional internship experience in solar business development and commercial real estate.
Georgia graduated magna cum laude from Middlebury College with a B.A. in environmental economics. While at Middlebury she also captained the varsity lacrosse team, capturing a NCAA DIII championship and two NESCAC championships.
As part of a personal sustainable investment strategy toward long-term knee health, she has since shifted her athletic pursuits to cycling, yoga and hiking.