Josie Roberts
Manager, Portfolio Accounting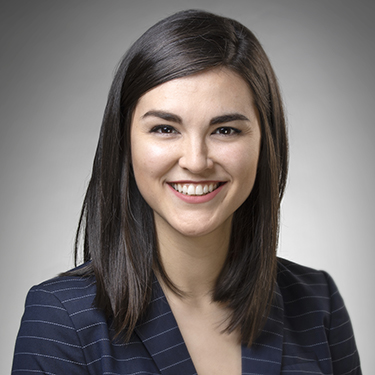 Josie is Equilibrium's Manager, Portfolio Accounting. She is responsible for project-level accounting for the properties within the Controlled Environment Foods fund portfolios, including preparing monthly closes and fixed asset schedules, tracking construction spend, accounts receivable, interacting closely with tenants and the investment strategy team, and maintaining a strong overall internal control environment.
Josie brings 4 years of experience in public accounting from Moss Adams LLP, a mid-size, regional public accounting firm. There she focused primarily on U.S. federal income tax compliance, including preparing and eventually managing and supervising the preparation of income tax returns, corporate income tax provision work, and income tax research and consulting for a diverse client-base across technology, construction, real estate, hospitality, timber, and manufacturing industries. Her client-based ranged from high net-worth individuals, to non-profit organizations and foundations, to closely-held businesses, to large international companies. Due to the range in size, complexity, and technical sophistication of her clients, Josie gained expertise not just as a provider of tax compliance, but also as a financial accounting and general business advisor.
Josie is passionate about supporting the resiliency of communities in the rapidly evolving world. In joining Equilibrium, she is looking to align her personal interest in contributing to a more sustainable future with her professional expertise in financial accounting and tax compliance.
Josie earned a Bachelor of Science in Accounting from the University of Oregon, with a minor in non-profit administration. She also spent a semester of her undergraduate career studying in The Netherlands at the University of Amsterdam.
In her spare time, Josie enjoys yoga, hiking, reading, traveling, and spending quality time with friends. She is also involved in get-out-the-vote efforts with organizations focused on upholding voting rights, equality, and access.