Ryan Ensor
Senior Fund Accountant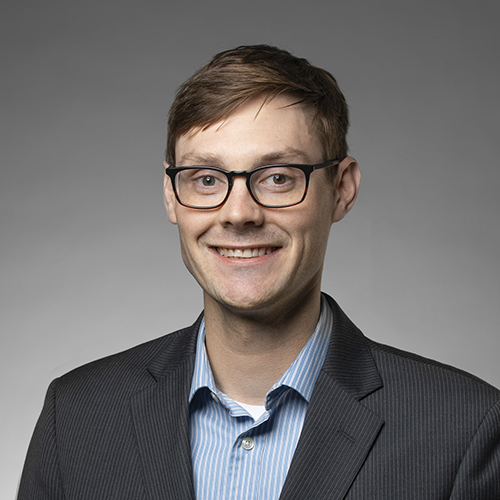 Ryan is Equilibrium's Senior Fund Accountant and supports the accounting operations and financial reporting for the Controlled Environment Foods Fund.
Ryan began working for Acumen Financial Services Group, a regional CPA firm. The company merged with Doty Pruett Wilson PC and he divided his time three ways between attest services, tax preparation, and accounting process outsourcing which gave him a wide range of experience. He commonly provided these services to Non-Profit organizations in the Willamette Valley giving him a strong background of fund accounting and community-focused organizations. Some of these organizations included (but not limited to) sectors such as education, health and wellness for public employees, community athletics, elder care, and technological innovation. This led to his desire of taking his profession into a field that prioritized social and environmental development. Ryan believes that by strengthening a community as whole lays the foundation for achieving sustainable improvements.
Born in Corvallis, Oregon, Ryan moved to Portland where he received his Bachelor's degree in Accounting from Portland State University.
Outside of work, Ryan's passions include downhill skiing, mountain biking, community sports, and attending local concerts.