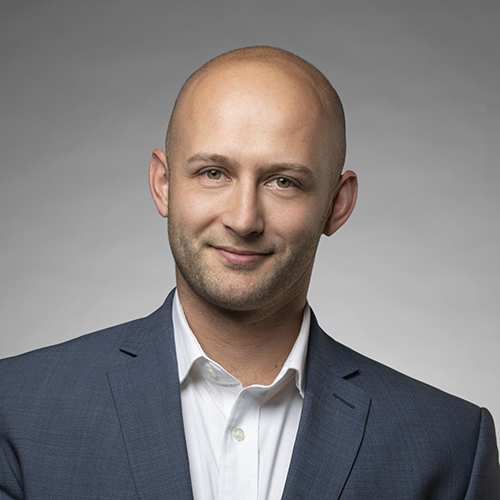 Yuriy Chavarha is a member of the Equilibrium Controlled Environment Foods team. He is responsible for assisting with new acquisitions as well as post-acquisition support and asset management.
Prior to joining Equilibrium, Yuriy worked at Realty Income, a publicly listed Real Estate Investment Trust ("REIT"). While at Realty Income, he was a member of the acquisitions team, responsible for executing on the REIT's acquisitions and investment strategies. Before transitioning to the acquisitions group, he was part of the Investment team, where he worked with senior management on crafting and refining strategic investment initiatives as well as portfolio optimization.
Before working at a REIT, Yuriy was in debt and structured finance, where he was responsible for underwriting and securing debt and equity financing for private real estate investment firms and individual investors.
Preceding his tenure in real estate, Yuriy worked in mergers and acquisitions, covering business services and manufacturing sectors.
On his free time, Yuriy enjoys building and recreating antique motorcycles, painting, fitness and the outdoors.
Yuriy earned a Bachelor of Arts in Economics from California State University, San Marcos.