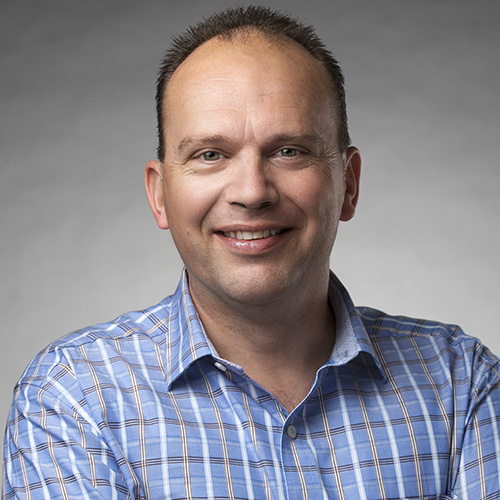 Marco is a member of and Principal in Equilibrium's Controlled Environment Foods team, where he is charged with overseeing greenhouse construction and effective operations.
Marco de Bruin is a third generation grower who grew up on his family's greenhouse farm in the Netherlands. He studied mechanical engineering, horticultural crop care, and horticultural business economics. In 1993, he began working in the United States for Colorado Greenhouse, and later worked for Village Farms as well.
In 2000, he started working at Bushel Boy Farms, and became partner in 2002. In collaboration with his business partner, he improved the organizational structure, cut the energy usage in half, and increased the total acreage under glass from 10 to 20 acres, while simultaneously implementing supplemental lighting. His work with Bushel Boy Farms culminated in 2011 when they sold the company to an investment group.
He assisted with the transition to the new owners of Bushel Boy then, in December of 2013, he started his own consulting firm in horticultural services. His main focus is on crop consulting, growth planning, energy savings, efficiency analysis, and new project development.