Nick Houshower
Vice President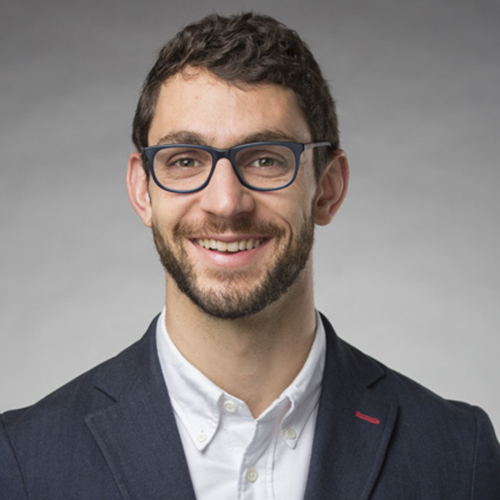 Nick Houshower is a Principal of Equilibrium's Controlled Environment Foods team and is responsible for business development, origination, and investor relations/fundraising for the firm's proprietary Controlled Environment Foods Funds I & II.
Previously at Equilibrium, Nick was a member of the product development team, where he helped lead the research, development, and launch of the firm's controlled environment strategy. Nick joined Equilibrium after completing his MBA at Northwestern University, where his efforts focused on controlled environment agriculture, renewable energy, and surviving two years as an amateur rugby player. Prior to that, Nick's career was in Asia, where he established the Thomson Reuters Government business unit in China and worked extensively on Chinese and Mongolian municipal finances and land reform policy. This work included managing the development and rollout of a digital land titling system for Mongolia (under the aegis of the US Millennium Challenge Corporation). Earlier in his career, Nick managed the China program for the Lincoln Institute of Land Policy (an independent urban development think tank), where he advised the Chinese government on property taxation, sustainable cities, and rural land reform. Nick also served as interpreter for a Sino-British documentary on Beijing's Forbidden City.
In addition to his degree from Northwestern, Nick hold's an M.A. in International Affairs and a bachelor's degree from American University in Washington, D.C. He also speaks and reads fluent Mandarin Chinese.
When not building Equilibrium's presence in the greenhouse sector, Nick enjoys building things with his hands and continuing the family legacy of carpentry.