Aeriel Wysocki
Manager, Corporate Accounting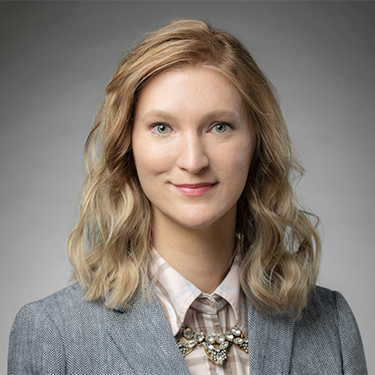 Aeriel is Manager of Equilibrium's Corporate Accounting team. She is responsible for maintaining the financial wellness and integrity within the Corporate Accounting department and oversee the daily functions with a focus on ensuring the timely and accurate delivery of financial statements and reporting.
Prior to joining Equilibrium, she was the Senior Accountant at Act-On Software where she oversaw revenue and commissions and ensured both were compliant with the new revenue recognition standard. She also led multiple process improvement projects where she created an automated procedure for purchase orders and streamlined the commissions process to increase transparency and efficiency.
Additionally, she spent 5 years in the Title Insurance and Escrow industry at Williston Financial Group (WFG). She was able to offer recommendations to management to strengthen controls in their production software system and find ways to streamline processes that could sustain rapid growth.
Aeriel is a Ford Scholar and a graduate of Willamette University where she earned her B.A in Economics. She is a licensed Certified Public Accountant.
Outside of work, Aeriel enjoys oil painting, knitting, cooking, tennis, and taking her two dogs to the beach.