Equilibrium Closes Indoor Ag Fund on $336m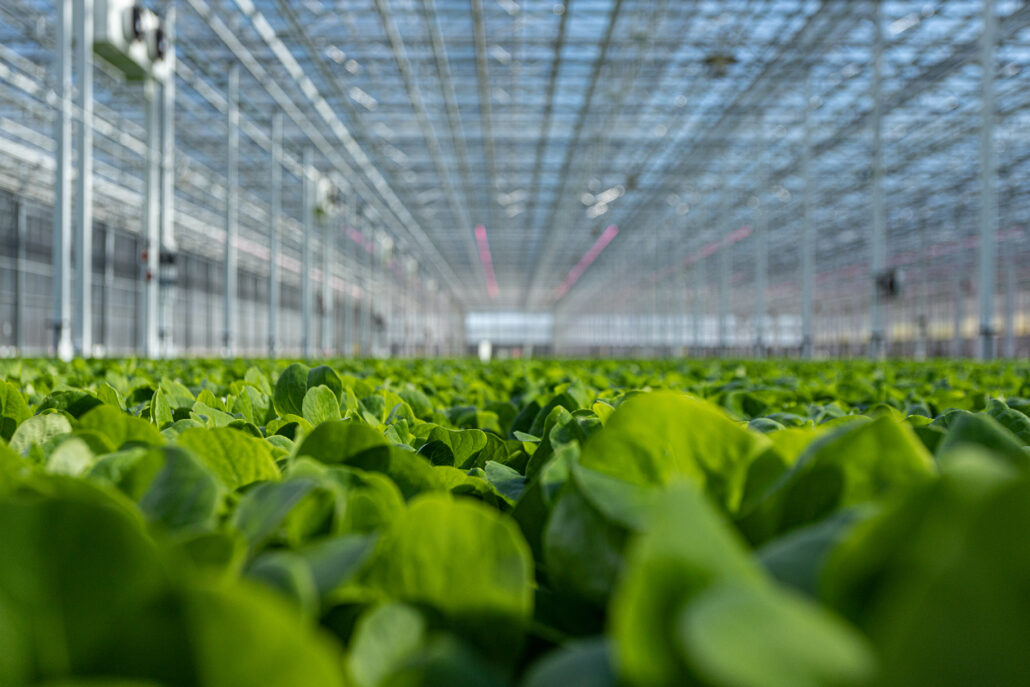 Global AgInvesting
By: Lynda Kiernan
Equilibrium Capital Group, an asset manager focused on sustainable and impact-driven agricultural investments, has closed its Controlled Environment Foods Fund I at $336 million.
As a vehicle focused on investment opportunities in fresh food production in North America, Fund I is positioned to capitalize upon shifts that are occurring among U.S. consumers looking for higher quality and variety in their fresh produce choices, and likewise, Equilibrium views greenhouse production as a category that is not only poised to answer these shifts in taste, but one that is also poised for private equity.
And no sooner after the fund announced its closing, it said that it was substantially deployed.
"We're fully committed to expanding in the sector,"said Equilibrium Chairman David Chen, who delivered a presentation on Institutional Scale Controlled Environment Agriculture this week at Global AgInvesting 2019 in New York.
"What we see is that the growth has accelerated in the U.S, following a growing market demand," said Chen. "The expansion is no longer five hectares, ten hectares, the expansion is now twenty, thirty hectares, maybe fifty hectares. In this accelerating industry, growers are discovering that access to all forms of equity capital is a competitive advantage."
Putting words to action, Equilibrium has made a string of  stand-out investments in horticulture production since December 2018.
In December 2018, the fund made a $11.3 million investment in the Minnesota-based greenhouse operations of Revol Greens.
Growing a range of leafy greens in protected greenhouse environments, including baby arugula, baby spinach, red and green leaf lettuces, romaine, and butter leaf lettuce on a year-round basis, Revol Greens has seen demand in the U.S. Midwest outpace its production.
Operating "like a landlord", Chen explained to HortiDaily means that Equilibrium does not own a portion of Revol. Instead, the fund owns the greenhouse and finances the expansion of the business, allowing for growers to remain independent. It also allows Equilibrium a level of security in remaining an equity investor with close debt equity ratios.
"The heightened awareness around food safety has only increased the appetite for greenhouse grown produce," said Jay Johnson, president of Revol Greens. "We look forward to expanding our greenhouse operations so that we can serve the growing number of consumers seeking out fresh, great-tasting lettuce that is safe to eat."
Less than two months later, in early February 2019, Equilibrium announced a partnership via equity investment with Houweling's Group, an advanced greenhouse grower of tomatoes, bell peppers, and cucumbers. Together, Equilibrium and Houweling's will modernize and expand Houweling's advanced technology greenhouse facilities located in California and Utah.
Not only is the company an industry-leading grower, propagator, and marketer of greenhouse vegetables with more than 200 acres of greenhouse farms, but it is also a pioneer in sustainability and waste-heat management.
Combined, the investments being made by Equilibrium in these large-scale greenhouse operations across California, Utah, and Minnesota exceed $100 million, and will support Houweling's and Revol in doubling the size of their operations over the coming two years.
Soon following these investments, it was announced that Australia's LGIAsuper was capitalizing upon consumer demand for high quality fresh food, and committed $112 million to Fund I.
"Australians who have visited the United States often comment that the fresh produce doesn't taste as fresh as it does at home," said chief executive of LGIAsuper, Kate Farrar at the time. "Fruit and vegetables in the U.S. have traditionally been imported from as far away as Mexico or shipped long distances across the U.S., which reduces freshness and impacts taste."
Equilibrium is also one of the largest investors in hydroponic berry production in North America; holding significant operating assets which have been marked to be expanded to more than 350 acres over the next 24 months as well. However, Equilibrium's future plans take a much longer view than 24 months.
Driven by climate change, horticulture and indoor agriculture hold such promise, according to Chen, that in the near-term, Equilibrium has plans to invest a massive $2 billion in the sector.
"Over the next decade, we're going to see acquisitions, mergers," he said. "You're going to see food companies outside of horticulture begin to invest in this area. We not only want to participate in that movement, but to be a leader and pioneer in the financing of that growth."
-Lynda Kiernan